Breastfeeding Support is an evidence-based website sharing helpful breastfeeding information and reputable resources. Breastfeeding Support was started in 2014 by Philippa Pearson-Glaze—an International Board Certified Lactation Consultant from the United Kingdom. The aim of this website is to help mothers breastfeed successfully and help them overcome any problems they may encounter along the way. In addition to common difficulties such as sore nipples, mastitis or low milk supply; special circumstances such as breastfeeding with pierced nipples or breastfeeding with breast implants are discussed.
Popular articles include:
How to Make More Breast Milk
No Breast Milk After Delivery
Baby Not Gaining Weight
Flutter Sucking and Comfort Nursing
The Fussy Breastfed Baby
Disclaimer
Breastfeeding Support should not be used as a substitute for a face-to-face consultation with an International Board Certified Lactation Consultant as some of the ideas and techniques may not be appropriate to a mother's situation without knowledge of hers and her baby's full medical history. All the articles and information provided are shared in good faith as general information but should not be construed as medical advice. If you have any concerns about your health, or that of your baby, please contact your health care professional to discuss any opinions or recommendations on this website with respect to your individual situation. Please see our full disclaimer.
Peer review
Many thanks to Jackie Shakespeare RGN, Breastfeeding Counsellor (Association of Breastfeeding Mothers), Birth & Postnatal Doula (Nurturing Birth), Katrina Soper BA (Hons), PGCE, IBCLC, LLL Leader and Elise Armoiry, Pharm D, IBCLC, LLL Leader for their help in reviewing content on this website. Please contact help@philippa.lc with your credentials if you would like to be considered as an official peer reviewer for Breastfeeding Support.
A note on language
To help distinguish the breastfeeding mother from her baby within the text, Breastfeeding Support often refers to the mother as "she" and the baby as "he". Breastfeeding Support recognises that not all babies are male and not all breastfeeding parents identify as a mother or female. Please substitute the terms that apply to you and your baby.
Editors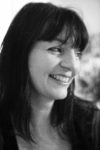 Philippa Pearson-Glaze
Philippa Pearson-Glaze is an International Board Certified Lactation Consultant (IBCLC) in private practice in the West Midlands, UK. The IBCLC qualification is recognised as the highest breastfeeding qualification available and requires ongoing study and recertification. Philippa was Managing Editor of Leader Today, La Leche League International's Leader magazine for seven years (2015-2022) and a Professional Liaison Leader for La Leche League Great Britain (LLLGB) supporting La Leche League Leaders with complex medical queries for nine years (2015-2023).

With a degree in Environmental Science from Southampton University, Philippa originally started her working life in local government as an Environmental Education Officer for Dudley Metropolitan Borough Council and later, an Environmental Awareness/Recycling Officer for Wyre Forest District Council. When her children were young, Philippa enjoyed breastfeeding and wanted to help others. In 2002 she became an accredited breastfeeding counsellor with LLLGB running a breastfeeding support group in Kidderminster and Stourbridge. Philippa passed the IBCLC exams in 2011 and soon after started a small private practice supporting local mothers to breastfeed. As part of this she spent 18 months as the lead IBCLC with Sandwell Baby Cafe at West Bromwich YMCA. In 2014, Philippa began developing Breastfeeding Support; an informational breastfeeding website. Philippa is a member of Lactation Consultants of Great Britain and Breastfeeding Support is featured in the Lactation Consultants of Great Britain monthly Education Bulletin.

In June 2021 the Lactation Consultants of Great Britain presented Philippa with their Outstanding Contribution to Breastfeeding Award for her work on Breastfeeding Support.
Illustrations
Illustrations by Cassie Pearson.
Photography
Selected photography by Mark Menzies, David Pearson, Emily Walker and Andrea Rigby.
Adverts
Breastfeeding Support do not endorse or approve any of the advertisers on the pages of this website. However the advertisers help us to keep the site running. We have endeavoured to filter out inappropriate material. If you notice any adverts on this website that cause you concern particularly in relation to undermining breastfeeding or normal infant sleep, please advise the website editor by sending her an email with the inappropriate link(s). For further information about our affiliate links, please refer to the advertisements section of our disclaimer.