Breastfeeding Support is an evidence-based website sharing helpful breastfeeding resources and promoting good breastfeeding practice. It is owned by a UK based International Board Certified Lactation Consultant—Philippa Pearson-Glaze. Breastfeeding Support should not be used as a substitute for a face-to-face consultation with an International Board Certified Lactation Consultant as some of the ideas and techniques may not be appropriate to your situation without knowledge of yours and your baby's full medical history.
All the articles and information provided are shared in good faith as general information but should not be construed as medical advice. If you have any concerns about your health, or that of your baby, please contact your health care professional to discuss any opinions or recommendations on this website with respect to your individual situation. Please see our disclaimer.
Editors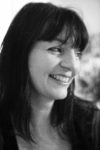 Philippa Pearson-Glaze
Philippa Pearson-Glaze is an International Board Certified Lactation Consultant (IBCLC) in private practice in the West Midlands, UK. Philippa is a member of Lactation Consultants of Great Britain and the International Lactation Consultant Association.
Photography
Selected photography by Mark Menzies, David Pearson, Emily Walker and Andrea Rigby.
Adverts
Breastfeeding Support do not endorse or approve any of the advertisers on the pages of this website. However the advertisers help us to keep the site running. We have endeavoured to filter out inappropriate material. If you notice any adverts on this website that cause you concern particularly in relation to undermining breastfeeding or normal infant sleep, please advise the website editor by sending her an email with the inappropriate link(s). For further information about our affiliate links, please refer to the advertisements section of our disclaimer.