Philippa Pearson-Glaze wins Outstanding Contribution to Breastfeeding Award 2021

The Outstanding Contribution to Breastfeeding Award is a prestigious annual Award presented by the Lactation Consultants of Great Britain (LCGB) to celebrate and showcase the work of International Board Certified Lactation Consultants (IBCLCs) in the United Kingdom.
On the 12th June 2021, Philippa Pearson-Glaze IBCLC was delighted to be presented with the Outstanding Contribution to Breastfeeding trophy for her website Breastfeeding.Support.
The Award is presented following a nominations process. Deborah Robertson IBCLC, herself a recipient of the Award in 2019 was one of the nominees:
"Philippa Pearson-Glaze is the owner and editor of https://breastfeeding.support, an evidence-based website sharing helpful breastfeeding tips and resources.

Her articles on there are superb and free for all to access. I refer parents to them as they go beyond the usual information available and they refer to and quote from a wide range of other useful articles and books.

I prepare students for the IBLCE exam and Philippa's huge number and range of articles are always on my reading lists as they are so thoroughly researched and go nice and deep in ways that one often cannot find elsewhere. Her links are clickable and her articles are updated very frequently.

Philippa has a gift for deep research and writing in plain English to make even complicated things straightforward to understand. I am so grateful to Philippa for her generosity in making these resources available to the wider breastfeeding world. Parents, breastfeeding supporters, health care professionals and fellow IBCLCs all benefit enormously. She would be a most fitting person to receive the honour of being given the LCGB 2021 Award for Outstanding Contribution to Breastfeeding as an IBCLC."
How Breastfeeding Support began
While helping breastfeeding mothers, Philippa recognised that many common difficulties could be solved or avoided entirely, if parents had access to the right information at the right time. Unfortunately many popular child care books and websites can sabotage breastfeeding rather than protect it due to misinformation. In 2014 Philippa set to work to create an online evidence-based breastfeeding resource: Breastfeeding Support. She hoped to create a central place for parents and health professionals to find answers to common questions and so help mothers succeed in their breastfeeding goals. Since this time Philippa has spent hundreds of hours writing and updating over 150 breastfeeding articles on Breastfeeding Support and is thrilled that the Lactation Consultants of Great Britain have celebrated her achievements with this tribute.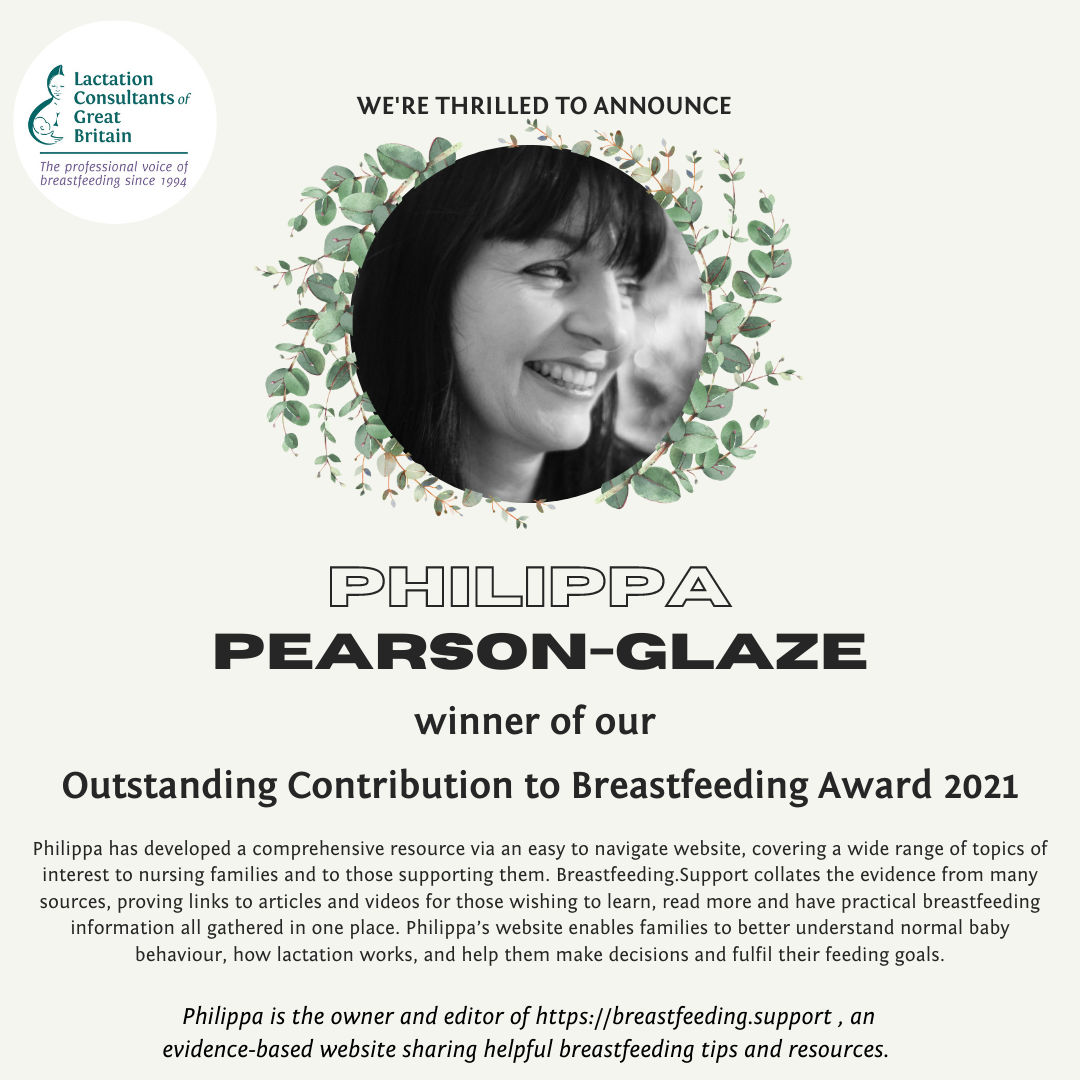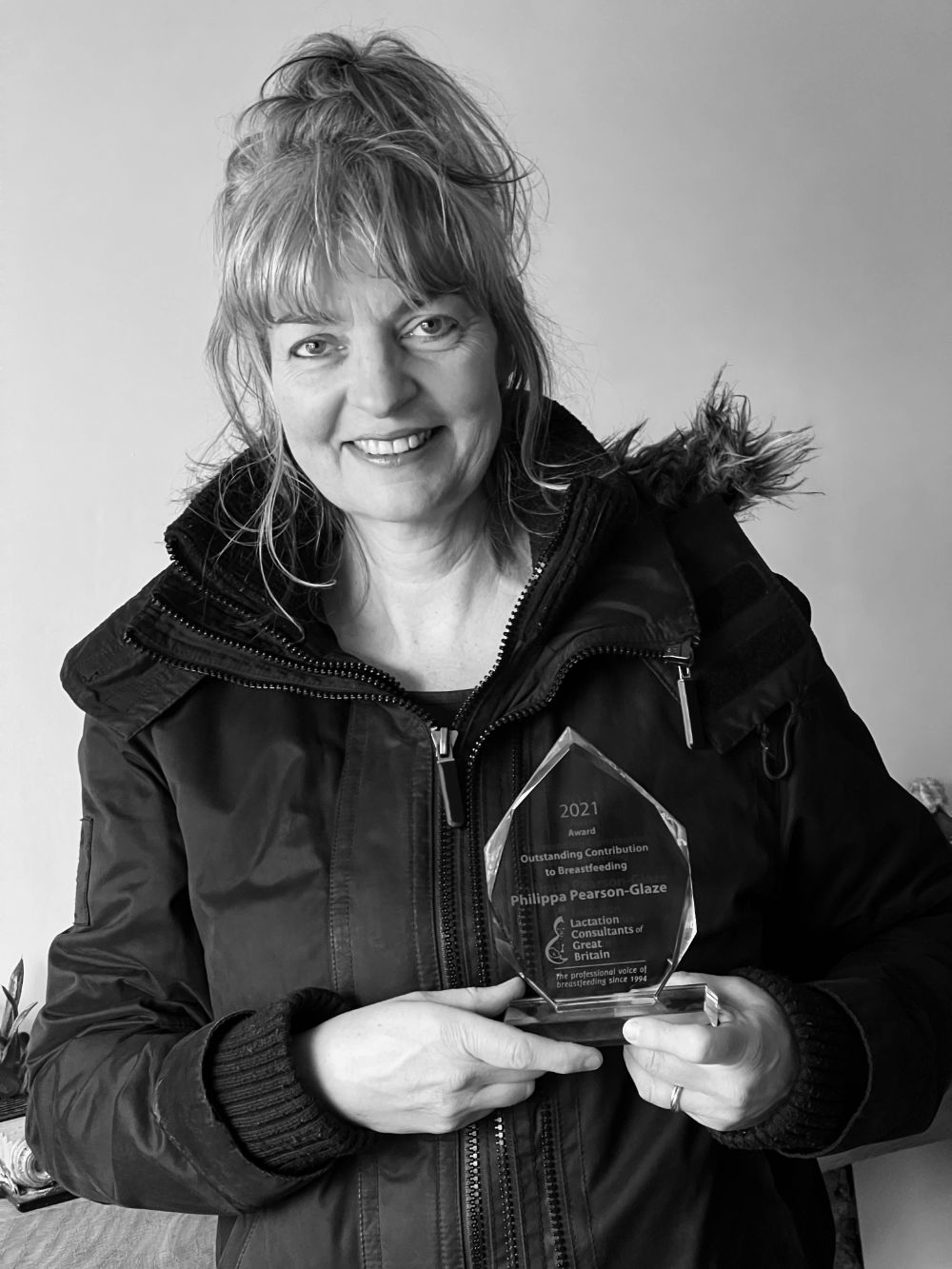 Zoe Faulkner, Chair of Lactation Consultants of Great Britain said it was a pleasure to present the Award to Philippa on behalf of all the mothers, babies and IBCLCs who value and appreciate her work.